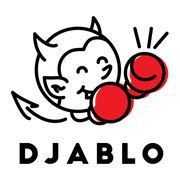 In A Few Words
Djablo Sauce is the first locally produced, small batch Filipino hot sauce in the United States.
Description
Filipino food is generally marinated in a signature base of ingredients of ginger, garlic and vinegar and we are proud to represent those unique Filipino flavors in one bottle. We are committed to inspire and empower all people to pack a punch in their lives to create a positive, spicy impact on the world no matter where you go or what you do.
Our zesty ginger and garlic forward sauce that packs a punch with round, comforting heat is the answer to the ingredient focused millennial searching the shelves of their local grocery shop to make any food more interesting.