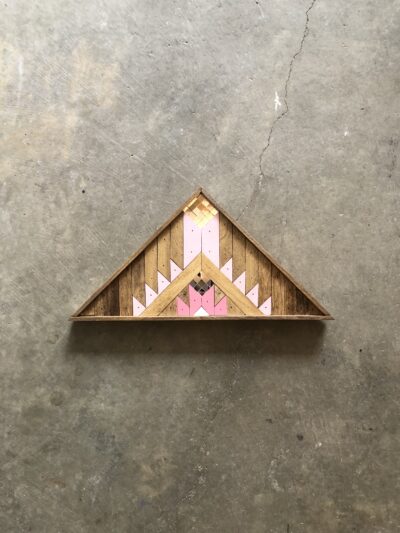 In A Few Words
Alison Cordero Designs sells unique handcrafted wood art.

Description
Alison Cordero Designs consists of unique geometric wood art pieces that I design and handcraft. My influence stems from landscapes, indigenous patterns and textiles and Art Deco designs.
The current collections of Alison Cordero Designs are of all-wood pieces as well as wood pieces fitted alongside mirror mosaic tiles. Much of the work is designed to be displayed hanging or standing. The mirror mosaic tile collection incorporates white or rose-gold mirrors - to bring a fun and glamorous contrast to the natural element of wood. Each piece embraces wood tones, textures, grains and knots, as well as nail holes and exposed nail heads, which differ from item to item and help express the one-of-a-kind character of handcrafted wood pieces.