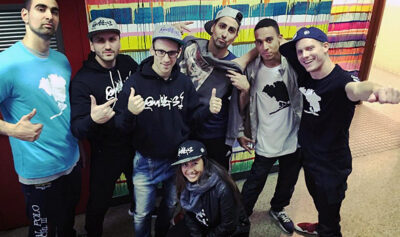 In A Few Words
Queens Thread apparel celebrates and empowers each individual to live authentically, inspired by the uniqueness and diversity of the World's Borough. Designed, printed, embroidered in Queens, NY.
Description
We design and sell street-wear apparel such as hats, t-shirts, hoodies, and an array of super soft women's shirts, all of which celebrate Queens, or more universal attributes that we believe embody "The World's Borough". We also have a kid's line that offers adorable tongue-in-cheek baby onesies, toddler shirts and hoodies.
Queens Thread designs, prints, and embroiders all of it's apparel in Queens, NY. Not only is partnering with local business and vendors extremely important to the company ethos, but Queens Thread also commits to various community support programs in Queens as we believe that building a better global community starts with a better local community. In addition to volunteering at local cleanups and supporting community events, founder Adam Stoler also speaks at public schools about diversity and authenticity, such as JHS 157 Halsey, where he initiated an essay/art contest around those topics. Our goal is that as Queens Thread grows, our efforts to support the Queens economy and culture can grow proportionally.