Life Eclectic Apparel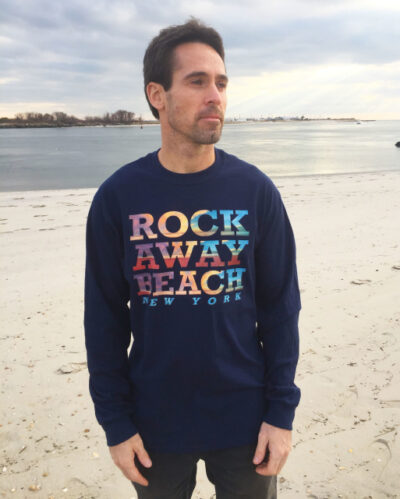 Unique, hand-painted designs, mostly inspired by Rockaway Beach, NY, screen-printed on apparel. All garments are fully made in Rockaway Beach.
Life Eclectic Apparel is a lifestyle brand for men and women based out of Rockaway Beach, New York. We are an artisan-style small business where everything is made by hand, one by one. The line has three main categories: graphic t-shirts & sweatshirts, handmade beachwear, and vintage revived woven goods. Every graphic design incorporates hand painted elements and is inspired by life in Rockaway.  Each shirt is hand screen-printed one by one.  The beachwear is comprised of original designs that are hand drafted on paper patterns and then hand sewn right here in Rockaway Beach. The same dedication goes into the hand-woven techniques of the vintage revived items. All designs are unique and created with meaning that will outlast any trend.