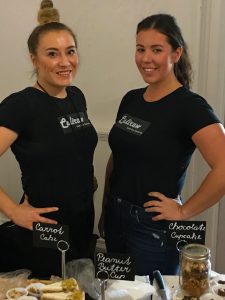 In A Few Words
Raw vegan desserts made of natural, organic ingredients that are sugar-free, gluten-free and guilt-free. You can indulge in dessert and nourish your body at the same time.
Description
Culiraw is a vegan brand, but definitely not for vegans only! We want to offer an alternative to regular desserts for anyone who loves sweets as much as we do. Since we do not use flour, sugar or dairy products, our desserts are a great option for celiacs, diabetics or lactose-free patients, but they are a perfect pairing for any lifestyle or diet.
Our desserts are made entirely of natural ingredients. Some of our most common ingredients are cashews, walnuts, dates, cacao and coconut oil. We use spices, like vanilla and cinnamon, and fresh fruit to add more flavor. To boost nutritional value we add matcha, maca, goji, chia seeds and açai. We do not use any sugar or artificial sweeteners, and instead include dates, agave or maple syrup to sweeten things up. Other than that it's just pure love. Due to the fact that our desserts are raw, none of the nutritional value is destroyed by cooking. So, you can indulge in our desserts without compromising your diet or lifestyle.